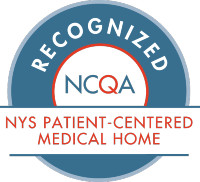 Joshua E. Chesir, MD, is a board-certified pediatrician, with a special interest in asthma and other lung disorders in children. Dr. Chesir strives to deliver compassionate, personal medical care to each of his patients. As a small practice, we strive to develop personal relationships with both children and their families.
Dr. Chesir graduated from New York University School of Medicine and completed his residency at Albert Einstein Jacobi and Montefiore Hospitals, as well as a fellowship in Pediatric Pulmonology at Rutgers/UMDNJ in southern New Jersey. He is on staff at both Nyack and Good Samaritan Hospitals, and is an associate professor of Pediatrics at New York Medical College. Dr. Chesir see patients at Good Samaritan Hospital in Suffern, NY and Nyack Hospital.
Abigail Grossman, MD, is a board-certified pediatrician. She has a special interest in childhood obesity, nutrition and allergies. She received her medical degree from Cornell University Medical College and completed her residency at New York Presbyterian Hospital – Cornell Medical Center.
What is a Patient-Centered Medical Home?
A Patient-Centered Medical Home is not a building, place or hospital. Rather, it is an approach to providing comprehensive healthcare. As your PCMH, we want to be the first place you think of for all of your child's medical needs. We believe that the partnership between the patient, the patient's family, and his/her primary care provider and care team is important. The care team, led by your primary care provider, is committed to providing the best healthcare services possible. Your child's care team will work with you and any outside providers or facilities to coordinate care across all settings, including behavioral health. The team will offer appropriate medical advice, information, and self-management support based on current recommendations and evidence-based guidelines.
Your Care Team
Knows the health history of your child
Listens to your questions, concerns and feelings, as well as those of your child
Learns about you, your family, your life situation, your health goals and preferences
Coordinates your child's care with other healthcare providers
Creates a trusting, collaborative relationship with you and your child
Treats your child with compassion and an understanding of his/her strengths
Develops a care plan with you and your child when needed
Respects and honors your culture and traditions
Keeps your child up to date with all vaccines and preventative screenings
Takes care of short term illnesses, long term chronic diseases, and your child's overall well being
Provides behavioral health services when appropriate
Will notify you about test results in a timely manner
Gives you information on community resources and other services to support your child's health
Helps you make the best decisions for your child's care
You and Your Child
Are comfortable sharing concerns and questions with your pediatric team and other health care providers
Provide a complete and accurate medical and family history to your pediatric team to ensure that the practice has all of the most important and relevant medical information to effectively care for your child
Routinely communicate your child's needs and family priorities to your pediatric team
Remember to tell your pediatric team about any care received between visits (including emergency room visits, urgent care clinics) so we can help coordinate your child's care
Ask questions if you do not understand something
Keep scheduled appointments or call to reschedule as soon as possible
Bring your insurance card to each appointment
Pay copays and past-due balances at the time of service
We see you, the parent, as an important member of your child's health care team. As your child matures, we hope he or she will become an increasingly active team member. Preparing your child to take the lead in caring for his or her own health is, ultimately, our team's most important task.
Patient Resources
Walk-In Hours
Walk-ins are reserved for urgent problems such as a sore throat, earache or fever. If you have a longstanding problem, please call the office to make an appointment. This is to ensure we spend the right amount of time with you for longstanding problems.
Patient Resources
American Academy of Pediatrics (AAP) is the national organization of board-certified pediatricians. The AAP website provides educational material to pediatricians and creates health care policy to improve the health of all children.
Kidshealth.com provides interactive articles about children's healthcare, medicine, surgery and parenting. The site also includes fun games, Kids Vote health polls and the Nemours media guide.
KidSource.com is a good source of information for children's healthcare, education, and recreation and product information, including children's software.