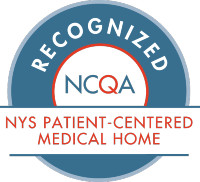 Dr. Robin Schiff attended the University of Pennsylvania where she was elected into Phi Beta Kappa Society. Dr. Schiff graduated from NYU Medical School and completed her pediatric residency at Mt. Sinai Medical Center. As a board-certified pediatrician, she has been practicing in Riverdale for more than 20 years. Our patients come from all over the Bronx, NYC, Westchester, Rockland County and beyond. We are honored to have several second-generation families in our practice.
We aim to provide exceptional medical care while serving the needs of the entire family. We educate parents to help them keep their children healthy. We love the fact that patients tend to stay with us from birth to age 21, and recognize that as children get older their needs change.
Our office staff is friendly and accommodating and is happy to help you navigate through referrals, prior authorizations and forms. We also offer same-day appointments for sick children.
What is a Patient-Centered Medical Home?
A Patient-Centered Medical Home is not a building, place or hospital. Rather, it is an approach to providing comprehensive healthcare. As your PCMH, we want to be the first place you think of for all of your child's medical needs. We believe that the partnership between the patient, the patient's family, and his/her primary care provider and care team is important. The care team, led by your primary care provider, is committed to providing the best healthcare services possible. Your child's care team will work with you and any outside providers or facilities to coordinate care across all settings, including behavioral health. The team will offer appropriate medical advice, information, and self-management support based on current recommendations and evidence-based guidelines.
Your Care Team
Knows the health history of your child
Listens to your questions, concerns and feelings, as well as those of your child
Learns about you, your family, your life situation, your health goals and preferences
Coordinates your child's care with other healthcare providers
Creates a trusting, collaborative relationship with you and your child
Treats your child with compassion and an understanding of his/her strengths
Develops a care plan with you and your child when needed
Respects and honors your culture and traditions
Keeps your child up to date with all vaccines and preventative screenings
Takes care of short term illnesses, long term chronic diseases, and your child's overall well being
Provides behavioral health services when appropriate
Will notify you about test results in a timely manner
Gives you information on community resources and other services to support your child's health
Helps you make the best decisions for your child's care
You and Your Child
Are comfortable sharing concerns and questions with your pediatric team and other health care providers
Provide a complete and accurate medical and family history to your pediatric team to ensure that the practice has all of the most important and relevant medical information to effectively care for your child
Routinely communicate your child's needs and family priorities to your pediatric team
Remember to tell your pediatric team about any care received between visits (including emergency room visits, urgent care clinics) so we can help coordinate your child's care
Ask questions if you do not understand something
Keep scheduled appointments or call to reschedule as soon as possible
Bring your insurance card to each appointment
Pay copays and past-due balances at the time of service
We see you, the parent, as an important member of your child's health care team. As your child matures, we hope he or she will become an increasingly active team member. Preparing your child to take the lead in caring for his or her own health is, ultimately, our team's most important task.
Newborns
Dr. Schiff sees newborn babies at Lawrence Hospital in Bronxville, NY.
Useful links
Meet Our Team
Pediatrician, Office of Robin Schiff, MD
Behavioral Health Consultant, Boston Children's Health Physicians (BCHP)