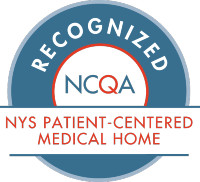 Eastchester Pediatric Medical Group was founded over two decades ago. Our mission is to provide the highest-quality care to the infants, children, and adolescents of Eastchester and surrounding communities. The families we serve receive compassionate, gentle, and respectful care in a family-friendly and culturally-sensitive environment. One of our physicians speaks Hindi, Marathi, and Gujarati.
Our friendly staff strives to make each visit enjoyable. For your convenience, we offer extended hours and a BCHP pediatrician available 24-hours a day. We are currently accepting new patients. Please contact us for more information.
Prenatal Visits
At Eastchester Pediatrics, we look forward to many years of providing care for your child. We encourage expecting parents to schedule a prenatal visit with us. It provides an excellent opportunity for you to learn more about our practice. A prenatal visit also gives you an opportunity to discuss any issues or concerns you may have before your baby's arrival.
What is a Patient-Centered Medical Home?
A Patient-Centered Medical Home is not a building, place or hospital. Rather, it is an approach to providing comprehensive healthcare. As your PCMH, we want to be the first place you think of for all of your child's medical needs. We believe that the partnership between the patient, the patient's family, and his/her primary care provider and care team is important. The care team, led by your primary care provider, is committed to providing the best healthcare services possible. Your child's care team will work with you and any outside providers or facilities to coordinate care across all settings, including behavioral health. The team will offer appropriate medical advice, information, and self-management support based on current recommendations and evidence-based guidelines.
Your Care Team
Knows the health history of your child
Listens to your questions, concerns and feelings, as well as those of your child
Learns about you, your family, your life situation, your health goals and preferences
Coordinates your child's care with other healthcare providers
Creates a trusting, collaborative relationship with you and your child
Treats your child with compassion and an understanding of his/her strengths
Develops a care plan with you and your child when needed
Respects and honors your culture and traditions
Keeps your child up to date with all vaccines and preventative screenings
Takes care of short term illnesses, long term chronic diseases, and your child's overall well being
Provides behavioral health services when appropriate
Will notify you about test results in a timely manner
Gives you information on community resources and other services to support your child's health
Helps you make the best decisions for your child's care
You and Your Child
Are comfortable sharing concerns and questions with your pediatric team and other health care providers
Provide a complete and accurate medical and family history to your pediatric team to ensure that the practice has all of the most important and relevant medical information to effectively care for your child
Routinely communicate your child's needs and family priorities to your pediatric team
Remember to tell your pediatric team about any care received between visits (including emergency room visits, urgent care clinics) so we can help coordinate your child's care
Ask questions if you do not understand something
Keep scheduled appointments or call to reschedule as soon as possible
Bring your insurance card to each appointment
Pay copays and past-due balances at the time of service
We see you, the parent, as an important member of your child's health care team. As your child matures, we hope he or she will become an increasingly active team member. Preparing your child to take the lead in caring for his or her own health is, ultimately, our team's most important task.
CHADIS
CHADIS is an interactive online screening tool designed to provide your children with the best care possible. CHADIS does this by assisting in the early diagnosis of developmental, social, emotional, and behavioral concerns as well as a variety of health risks that can be difficult to see during a typical visit. All responses are completely confidential and cannot be viewed by anyone except your doctor.
CHADIS will save you time during the office visit. You can tell us about any problems or concerns you want to discuss, provide us with your child's medical history and background, and report on the progress of your child's development.
In order for us to provide you and your child with the best care possible, we need you to use CHADIS before each visit. We will review the results of the questionnaires before your visit and be able to discuss any concerns you may have.