Time to Schedule Flu Vaccine |

Overview
The Influenza (or flu) season typically starts in the fall and continues through the spring, however, this year may prove to be unpredictable. Likely a result of mask wearing, social distancing, and hand hygiene, we have already seen a change in the usual virus patterns this year. It is more important than ever to protect yourself, your family, and others by getting your influenza vaccine as soon as possible. With COVID-19 variants emerging, it is vital to prevent contracting both COVID-19 and influenza at the same time.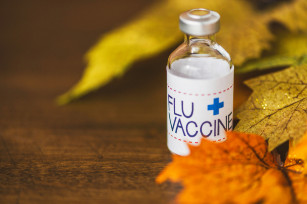 The vaccine composition is updated annually to match circulating virus strands. The 2021-2022 vaccines contain two strains of influenza A and two strains of influenza B making them quadrivalent vaccines. The vaccine is available in both an injectable form and in a nasal formulation.
Parents are eagerly awaiting the approval of the COVID-19 vaccine in children under 12. When that occurs, it is important to note that children can receive both Influenza and COVID-19 vaccines on the same day. While the initial recommendation was to delay other vaccines within 14 days of a COVID-19 vaccine, that is no longer the case. It is safe to get them simultaneously or even separated by a few days.
The flu vaccine is especially important for pregnant woman. Flu vaccines given during pregnancy protect the mother and child through transplacental transmission and through breast milk. According to the CDC, flu vaccination also reduces the risk of flu-associated acute respiratory infection in pregnant people by about one-half.
The flu shot is a safe and effective way to protect yourself and loved ones against the flu. Each year the flu shot prevents millions of illnesses and doctor visits. The possibility of a "twindemic" of flu and coronavirus makes this year's flu shot more important than ever. Contact your BCHP provider today to schedule your child's flu vaccine!