Should you send your child to camp this summer |

Overview
Camp — or no camp — this summer?
That's the question facing many parents and caregivers right now as more businesses begin to reopen. The answer will be a very personal one for each family, depending on their specific circumstances and comfort level with risk.
While some camps have already been cancelled due to coronavirus concerns, others are still considering moving ahead. But with COVID-19 rates still high in many communities, the true safety of camp remains unknown, according to Dr. Sheila Nolan, chief of pediatric infectious diseases for Boston Children's Health Physicians. This uncertainty is particularly stressful for parents who work full-time and lack childcare.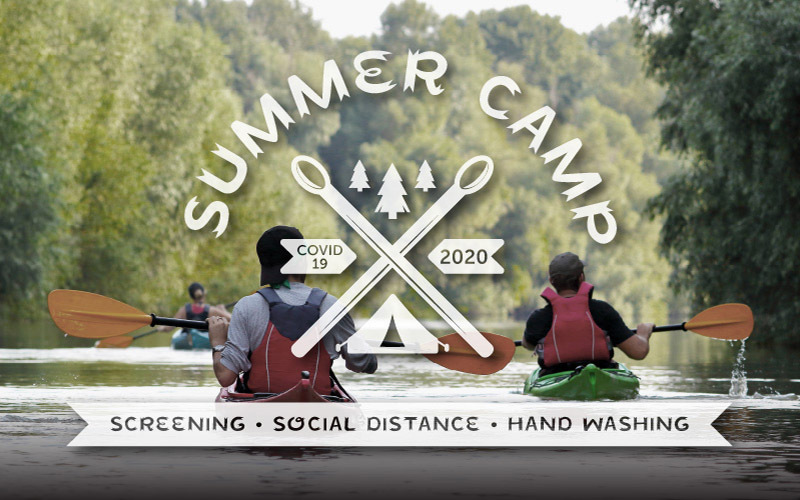 Is camp safe for kids right now?
"We really have no idea what the burden of this disease is among children," says Dr. Nolan. "Most kids who got sick fared very well, but now we are seeing cases of multisystem inflammatory syndrome in children. This rare but serious condition is changing the scope of our conversations." 
With so many unknowns, parents don't have much to guide them when it comes to making a decision about their summer plans. "You need to weigh a number of personal factors to determine what level of risk you are comfortable with," she says, stressing that this is an individual decision that each family will need to make.
Assessing camp safety during COVID-19
When deciding whether to send your child to camp, some of the elements to consider include:
How prevalent is COVID-19 in your community? In some areas where COVID-19 cases have been widespread, camp is a riskier scenario than in smaller communities with low numbers of people who are sick. 
How local is the camp? Do the counselors and kids all come from your town? If COVID-19 isn't a serious concern in your community and everyone is local, the risks are lower than if the campers and counselors come from a wider radius.
Will groups of kids be small and controlled, with just one counselor and no new people coming in and out? This is key to keeping exposure low.
Will your child be with one group of kids from the beginning to the end of the experience, or will new campers be coming in mid-way through? The latter increases the risk.
What are the camp's plans for screening campers and staff every morning? This is important to identify anyone who could be sick.
How will the camp handle it if someone fails the screen or becomes ill during the day? Do they have the ability to quarantine anyone sick or send them home without exposing others? This is important to minimize risk for everyone else.
How will the camp sterilize common surfaces, including the bathroom, doors, and tables? And how often will they do this? The U.S. Centers for Disease Control offers guidelines for proper cleaning and disinfecting. 
Will masks be mandatory for campers and staff members? How will the camp handle swimming, when masks are not possible? Pools should have a reduced maximum capacity.
Where will the children eat? Can the camp keep children in small groups and prevent anyone from sharing food? Staff members should supervise campers to ensure they enjoy their lunch safely.
What type of hand sanitizing practices will be in place? And how often will the campers be prompted to wash their hands throughout the day? Hand hygiene is essential to preventing the spread of viruses. 
If your child will take a bus or other form of group transportation to camp, how will they safely social distance from other riders? How often will the vehicle be cleaned? Children should sit apart, one child per row and skip rows when possible. The vehicle or bus should be cleaned thoroughly in between riders.
Weighing the risks and benefits of camp
All of the answers to these questions can help guide your decision on whether to send your child to camp. Just keep in mind that your personal circumstances are also a big part of the equation. For instance, if you work outside of the home and have no access to child care, selecting a local camp that follows all of the social distancing guidelines may end up being safer than leaving an older child unattended all day, says Dr. Shari Nethersole, executive director of community health at Boston Children's. Camp may also be the best option if you rely on this setting to provide your child with nutritious meals and physical activity, she says. 
For some children, sleepover camp could be a feasible option, since it minimizes the campers' contact with the outside world, Dr. Nethersole adds. If there are vulnerable adults in your household, sleepover camp could prevent your children from carrying germs back from a day program. However, Dr. Nolan stresses if you are considering a sleepaway camp, make sure it has a quarantine plan in case someone in the group or on the staff gets sick.
With any summer plans you make, it's important to remember that if cases of COVID-19 increase, camps and other businesses may need to close again. This means you'll need to remain flexible as the summer progresses.
Exploring alternatives to camp
If after weighing all of your options, you decide to forego camp this year, there's no need to despair. Pamela Chamorro, director of the Social Work Program at Boston Children's, says there are other creative ways parents can keep kids entertained this summer in a more informal way. 
One option is selecting a few families in your neighborhood or social group who you feel comfortable allowing into your family "circle" and taking turns watching each other's children. If there are any teenagers in the group, you could also ask them to babysit for the younger kids and keep them entertained. 
"With shared babysitting groups, it's important to agree on setting shared rules for engagement so that everyone is on the same page, such as only engaging with each other, remaining 6 feet apart, and wearing masks, so you know what your exposure is," Chamorro says.
If your child has a talent, such as dancing, singing, or playing an instrument, you might also have them give lessons to other children in your neighborhood or group, as long as they follow social distancing guidelines.
In addition, some camps are offering Zoom activities for children of all ages. Many of these are provided at a low — or even no — cost, and offer a great way to provide some structure and socialization to your child's day, right from the safety of your own home.
Call your pediatrician's office to schedule a camp or school physical.