A Dietitians Guide to a Healthy Holiday Season |

Overview
December 5, 2019
by Erin Shyong, Dietitian at Orangetown Pediatrics
The holiday season is a time to celebrate. But if your celebrations are filled with lots of late nights and too many high-calorie foods and drinks, your health could be at risk. The good news is you don't have to pass up invitations or deprive yourself of tasty treats. Instead, try these simple tips to help you make smart choices so you can have fun and feel great: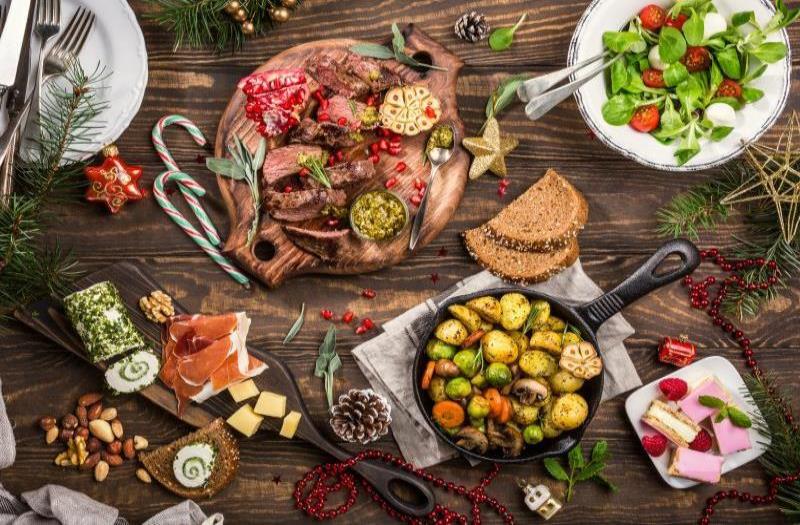 Start off the day with a balanced breakfast. Power up with some protein, healthy fats, and high-fiber carbs to prevent overeating later in the day. Think eggs with avocado slices on a whole wheat wrap. Yum!
Stay active. Sign up for a Turkey Trot or a Jingle Bell Run with your family — you'll get fun swag, bragging rights, and exercise, too!
Bring a healthful dish to an event. A side dish of green beans with almonds or a shrimp cocktail appetizer are tasty, nutrient-packed options!
Use small plates. Our eyes can deceive us! If you are chatting at a holiday party, it's easy to nibble mindlessly. Keeping portion sizes small can help prevent overeating.
Drink plenty of water. Hydration is so important during the holidays. Start each day with a large glass of water to help get your body and brain working to keep you energized from the school party to the work party and throughout a Saturday shopping at the mall.
Banish guilt. Give yourself permission to enjoy your favorite holiday dishes and desserts. Just be mindful to eat slowly and savor each bite!
Move after you eat. Go for a family walk after your meal to enjoy the holiday displays and lights in your neighborhood. Moving your body helps digest food and makes you feel refreshed, too!
Choose protein and/or high fiber appetizers. Protein keeps you full and prevents energy drops throughout the day. Cheese and whole wheat crackers, veggies with hummus, and dried fruit with nuts will keep you energized right through cocktail hour and into dinner.
Take advantage of leftovers. Instead of feeling like you have to try every dish, bring some home for lunch the next day. Didn't have enough room for sweet potatoes? No worries, pack them up and enjoy them later in the week. Additionally, take all your leftover proteins and starches and let simmer on the stove for a delicious, hearty soup.
Be mindful of your hunger and satiety. If you're hungry, please honor that! Have a meal that will leave you satisfied and not as though you are still starving or trying to cut calories. Having balanced meals that fill us up make it easy to make nutritious choices later in the day. Additionally, don't feel like you have to try everything. If you are feeling full, ask for the recipe and try it at another party.