At Pediatrics at Newton Wellesley, our providers use an evidence-based practice approach following AAP guidelines. This allows us to provide care that is backed by the most up-to-date scientific research and review.
Nurse Practitioners
Our Certified Pediatric Nurse Practitioners (CPNPs) are registered nurses who have completed advanced training and education in primary pediatric care. They are uniquely skilled members of our healthcare team and provide the highest quality of care. At Pediatrics at Newton-Wellesley, our nurse practitioners work in collaboration with our physicians to provide many health care services. They are licensed to perform well-child examinations, assess and manage acute and chronic illnesses, write medication prescriptions and teach families about normal growth and development. As part of a comprehensive team, our NPs provide further expertise in the management of specific conditions including ADHD, asthma, gynecology and dermatology.
Behavioral Health Consultants
Behavioral Health Consultant, Pediatrics at Newton Wellesley
Behavioral Health Consultant, Pediatrics at Newton Wellesley
Psychiatric Nurse Practitioner; Pediatric Nurse Practitioner, Pediatrics at Newton Wellesley
Nurses & Medical Assistants
Our nurses and medical assistants are highly skilled in pediatric care. It is their goal to make your child feel as safe and comfortable as possible during every visit. Our triage nurses are highly-trained in listening to your specific concerns and helping determine the appropriate advice, visit, or follow-up needed.

Our Medical Home approach is patient-centered, collaborative, coordinated, accessible, and team-based. We work to ensure that your child's physical and mental health needs are met, whether acute or chronic. By utilizing dedicated nursing staff to assist with referrals, prior authorizations, special care needs, and follow ups, we are able to streamline communication and care between providers both inside and outside of our practice.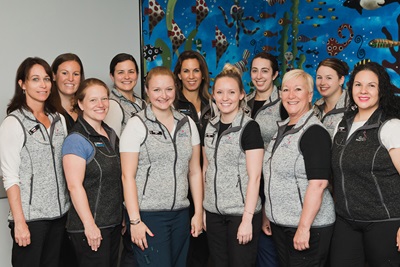 Avital Bachar Sebbalu, RN, BSN
Registered Nurse; Nurse Manager
Stephanie
Floor Supervisor
Administration
Our staff is comprised of a group of individuals who all share a common passion: ensuring that your child receives the highest level of care. Our front office team juggles the myriad complexities of modern healthcare while maintaining the highest level of professionalism. We are proud of their work and their continuing dedication to improving the care we provide to our patients. Our Practice Manager Audrey Rideout is always open to feedback and happy to talk about any issues that arise.
| | |
| --- | --- |
|   | Front Desk Supervisors, Laura (left) and Amanda (right) |
Billing
Our billing team is available to answer any questions! For any billing questions or concerns please contact 781-792-0641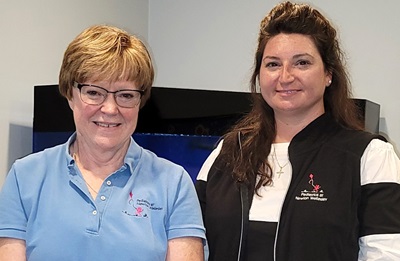 Elaine Boyce and Lisa Greco - 617-485-2317