KinderFarms has issued a recall of their pain and fever products due to acetaminophen instability.
For more information please visit this page.
PNW medication and dosing chart
If you have ibuprofen (Motrin/Advil) or acetaminophen (Tylenol) dosing questions, please refer to the chart linked below. As a reminder, children should NOT use aspirin as a fever reducer. Aspirin given to a child with a viral illness can cause gastrointestinal symptoms and even lead to Reye's Syndrome, which is associated with brain damage and liver function problems. Additionally, ibuprofen should only be given to children over 6 months of age. If you ever have questions about the safety of a medication, please let us know.
Gun violence prevention
Gun violence is the leading cause of death in children in the United States of America. This sobering statistic is one that we, as a pediatric practice, cannot ignore.
PNW families,
We wanted to let you know about some upcoming changes to our sick protocols at our Newton Corner office. We will begin seeing some sick visits at certain times throughout the day. Please know that we will take the same precaution as we have at our Newton Wellesley office. We have the luxury of two separate entrances which we utilize in some instances.
COVID-19 update & protocol
As of August 1st, 2022, please only call to check in over the phone at either location if you or a family member are positive for COVID-19.
COVID-19 isolation and quarantine guidance
Please click here and scroll down to the table of recommendations to view the most up to date COVID-19 quarantine and isolation guidance.
From the Triage Desk
Helping to address common questions and concerns related to your child's health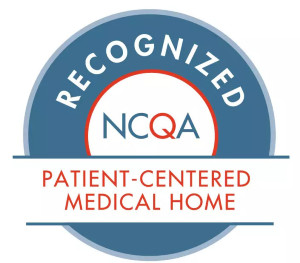 Our kind, caring staff of board-certified pediatricians and experienced nurse practitioners warmly welcomes you to Pediatrics at Newton Wellesley, a member of the Boston Children's Hospital Primary Care Alliance. Since 1996, we have focused on the evolving treatment needs of families in our practice. Our patient-centered, research-driven care draws families from throughout Massachusetts and beyond. In 2023, our practice was awarded NCQA Patient-Centered Medical Home Recognition for our comprehensive approach to care, where patient families, internal providers, and outside specialties collaborate for best possible outcomes. This approach promotes continuity of care and encompasses all the patient's needs, including medical, academic, and social/emotional.
We have expanded our practice to include a second location. We continue to practice at our primary location at Newton-Wellesley Hospital and are excited to announce our newest office in Newton Corner. Our two locations will now serve MetroWest and beyond. We look forward to serving families in Newton, Watertown, Belmont, and surrounding areas.
Through Telehealth, we treat a wide variety of office visit needs — and they're currently covered by most insurance plans in the state of Massachusetts. Give us a call and we can walk you through this easy process or click here to learn more.
At PNW we take pride in ensuring that our families know our staff by name. For over 24 years, it has been our privilege to provide the best in preventive and acute care for our patients. We aim to be lifelong partners in your child's health.
Newton-Wellesley Hospital location
2000 Washington Street
Green Building, Suite 466
Newton, MA 02462
Newton Corner location
299 Washington Street
Suite 105
Newton Corner, MA 02458
Office hours
Monday to Friday: 8 a.m. to 5 p.m.
Saturday & Sunday: 8 a.m. to noon*
All visits by appointments only.
*At our Newton-Wellesley Hospital location only.
Appointment guidelines
As of 4/28/2021, we are now allowing up to two parents or caregivers to accompany patients to appointments.
Our services
Our practice uses a team approach. Physicians and nurse practitioners work together to help provide the best care for our patients.
Affiliates
Pediatrics at Newton Wellesley and Boston Children's Hospital will always be communities built around respect — towards our patients, families and each other. We support and believe in the mission of improved global health for all children, and we will continue to provide a safe and welcoming environment for all who share in that mission, from all backgrounds.