Welcome to Bridgewater Pediatrics!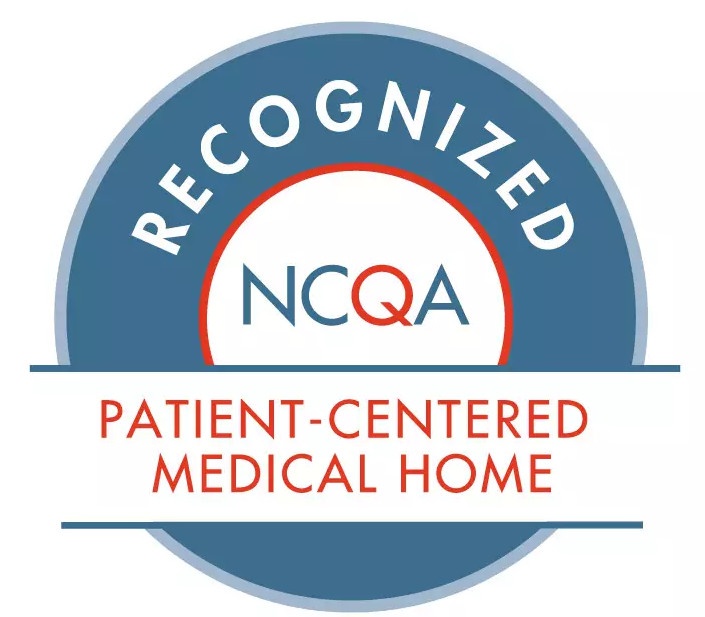 We are an award-winning pediatric practice affiliated with Boston Children's Hospital. We strive to provide the finest comprehensive pediatric services to children from birth through adolescence. Our healthcare providers and staff provide family-centered care to our patients, partnering with you to ensure your child's physical, emotional, spiritual, and academic success.
Our team believes that exceptional care is obtained when there is an ongoing relationship between the doctor and patient – we want to be lifelong partners in your child's health. We take the time to listen to your questions and concerns, provide education and parenting advice, and help you understand your child's needs.
Mental health during COVID-19: Answers for families
Are you concerned about your child's mental health? COVID-19 has impacted children in many ways — especially their mental well-being. Dr. Kern joins a panel discussion regarding mental health during COVID-19, speaking to his top three concerns:
isolation from friends and family
impact on academic development
the curtailment of being a kid and missing the freedom of social activities.
Visit our patient resources page for more expert tips:
Image
Image
Image
"I've been bringing my kids to Bridgewater Pediatrics for 5 years. I can't say enough positive things about them. They treat us like family. They answer the phone promptly. I never get stuck on hold. I can always get an appointment right away and have never once felt rushed during an appointment. They answer all my questions no matter how big or small. They follow up after sick visits to make sure the kids are feeling better. They make my kids so comfortable that instead of being afraid to go to the doctor I have a hard time getting them to leave."
"I am very happy with our choice of Bridgewater Pediatrics. My daughter is now two and we have only had pleasant experiences. The office staff is great, and we never have to wait to be seen. I have called 3 times with a sick child and they have always taken her right away."
"Thank you for the care you give me and my children. It has made a world of difference for us in the short five months we have been there. You can feel the professional care and attention at every level. This means a lot of a mom of three and one on the way!"
Latest news & events
Congratulations to Rachel Andrade, RD, LDN our BP Provider of the Month!
Rachel Andrade, Registered Dietitian
Rachel attended Framingham State University and received a bachelor's degree in 2019. After completing an internship at South Shore Hospital in 2019, Rachel completed her graduate studies at Framingham State University in 2020. Rachel's philosophy of care emphasizes nutrition throughout the lifecycle, "I am passionate about nutrition throughout the lifecycle, with an emphasis on fertility, prenatal, pediatric, and female health. I have a special interest in hormonal and metabolic imbalances. I believe that optimal care requires a patient-centric approach and individualized behavioral counseling." Prior to her work in nutrition, Rachel Andrade worked in a business and corporate environment before pursuing her passion and becoming a dietitian nutritionist. She now works as a pediatric dietitian for Bridgewater Pediatrics and as the Nutrition Director for a non-profit grant project titled Womb to Five. Rachel also counsels adult clients as a solo provider through her private practice, Whole Lifecycle Nutrition. Additionally, Rachel serves as the Massachusetts Academy of Nutrition and Dietetics Diversity Liaison and Recruitment Professional and chairs several committees for the Boston Alliance for Diversity in Dietetics.
Congratulations to Christopher Curran, MA, LMHC our BP Provider of the Month!
Christopher is a licensed mental health counselor and school adjustment counselor. He graduated from Bridgewater State College with a Bachelor of Arts in Psychology in 2008. Christopher attained his Masters in Clinical Psychology from Bridgewater State University in 2011. In his time in the mental health field, Christopher worked in various roles; including as a therapeutic mentor, an in home family therapist, a mental health associate and counseling roles in the outpatient and the academic setting. Christopher has extensive experience at various levels in the mental health counseling field which has afforded an understanding of the different roles providers have in treatment. Christopher has worked with clients in the inpatient hospital setting, the outpatient community settings and both the alternative and general education school settings. His experience and knowledge of how these roles interact with each other has been valuable in helping his clients and patients receive the best care that they need. In his free time Christopher likes golfing, fly fishing and cooking new recipes for his wife.
Provider of the month: Michaella Dziedzic, DO
Dr. Michaella Dziedzic joined Bridgewater Pediatrics in 2019. She grew up in Warren, RI and received a Bachelor's Degree in Community Health from Brown University. Before starting medical school, Dr. Dziedzic worked as a researcher in the Department of Psychiatry at Rhode Island Hospital focusing on family support for individuals with mood disorders. Dr. Dziedzic attended medical school at the University of New England College of Osteopathic Medicine in Maine before relocating to Hershey, Pennsylvania to complete her pediatric residency through Penn State. After completing her medical training, Dr. Dziedzic returned home to New England to follow her passion for providing pediatric primary care close to home. Dr. Dziedzic is board certified by the American Board of Pediatrics and is a member and fellow of the American Academy of Pediatrics. She is also trained as a Certified Lactation Counselor. Dr. Dziedzic enjoys providing care to children of all ages and maintaining a family centered approach to healthcare. In her free time, you can find Dr. Dziedzic spending time with her family, enjoying the outdoors and cheering for New England sports teams.
Provider of the month: Catherine Vu Morrissey, MS, RN, CPNP-PC
Catherine is a Certified Pediatric Nurse Practitioner. Prior to joining Bridgewater Pediatrics in 2020, Catherine earned her Bachelor of Science in Biology from St. Michael's College (VT) and Master of Science in Nursing with a concentration in pediatric primary care at Boston College (MA). Catherine is certified through the Pediatric Nursing Certification Board and a member of the National Association of Pediatric Nurse Practitioners. Catherine strives to provide compassionate, holistic care to children and their families. In her free time, Catherine enjoys spending time with family and friends, undertaking (signing her husband up for) DIY projects, and eating too many chocolate chip cookies.
Provider of the month: Dr. Kern
This week's featured provider is Dr. Kern. Founder of Bridgewater Pediatrics and devoted pediatrician to countless children throughout the greater Bridgewater region.
Dr. Kern has enjoyed serving children, parents, and families for over 25 years. He is board certified in pediatrics and is a member of the American Academy of Pediatrics. Dr. Kern founded Bridgewater Pediatrics in 2000, after serving in a medical group for 13 years.